---
What to Expect at a Hearing Test
Hearing evaluations take many forms, depending on the type of hearing symptoms you report to us. The first step will be to have a consultation about your hearing health concerns and the symptoms you have been experiencing.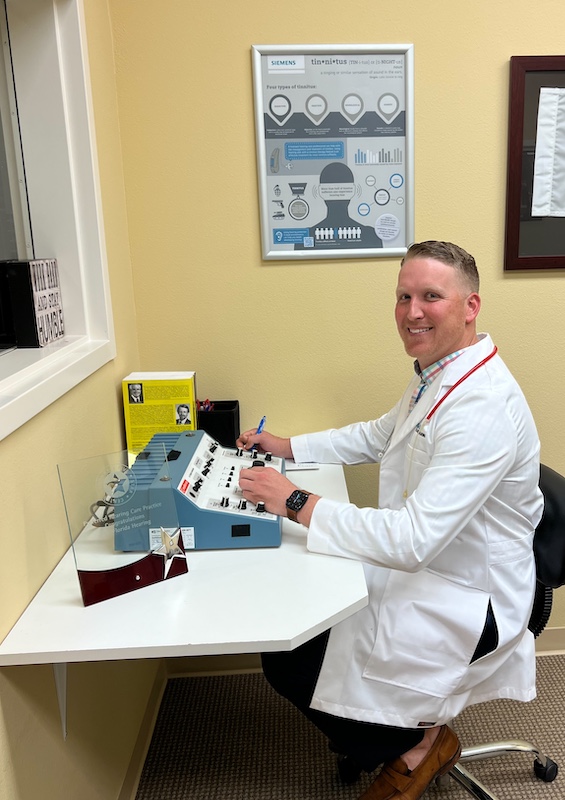 Reviewing Your Results
Following these tests, the results will be mapped in an audiogram – a visual representation of your hearing abilities. If you can hear a sound in Pure Tone Audiometry or Speech Audiometry 50% of the times it was introduced, then it will be recorded on the audiogram. The resulting graph indicates your success rate with different frequencies and amplitudes of sound, ranging from low-pitched and loud, which tend to be the easiest to hear, up to high-pitched and soft sounds.
The audiogram charts your hearing abilities by ear. If a hearing loss is detected, the audiogram will map out the degree & configuration. Don't worry if you can't understand the details of the audiogram. Our team at Mid Florida Hearing is there to interpret the results for you, thoroughly discussing the specifics of your hearing loss. This will then be used to devise a treatment plan tailored to your particular results.
Our team is dedicated to helping you choose hearing aids that are cost-efficient and also effective for your everyday lifestyle. Call us today for your FREE hearing exam and take your next step to enhance your everyday lifestyle!
Request an Appointment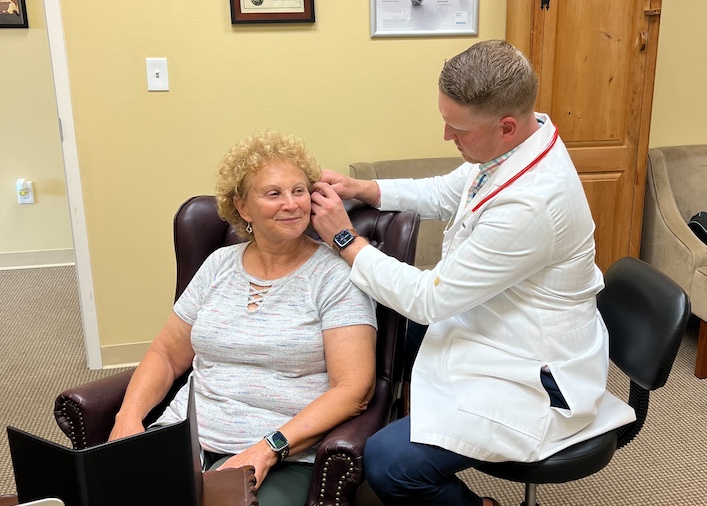 Excellent service at a great price. I drive 40 minutes to get there, but they are well worth it. I wouldn't go anywhere else. Check them out, you might be surprised how much they can save you. I was
Nancy Stafford
2023-05-25
From the first time we walked through the door, and every single time since, Zach has been attentive, caring, knowledgeable, and sincere about giving us the best product, for the best price, for our needs! We would recommend them to anyone!
Great place to get your hearing aids!! They treat you right at the best price! Bart is very attentive to your needs! They sure do beat those CORPORATE places that only want your money!! Highly recommended!!
Gerald Beduch (Samcat13)
2023-05-23
Bin dealing with Bart And Zack for over 6 years. Excellent service and knowledge of all hearing aides and lowest Prices.
Terri Falkenstern
2023-05-22
The only disappointment is getting Zach to pair my caption phone blue tooth to the telecoil or something on that order. The caption phone would work perfectly with me if I could use the telecoil or blue tooth to hear the conversation in both ears simultaneously. That's all, otherwise, you get my 5 stars for everything.
I highly recommend Mid FL Hearing. Bart was so thorough and explained everything so well. My husband is very happy with his new hearing aids.
Very pleasant experience with courteous and knowledgeable staff. Will definitely come back here for all my hearing aid needs. Thank you Mid Florida Hearing
Bart did a great job explaining everything for my moms first hearing aid. It's nice going to an independently owned business. Great experience!!