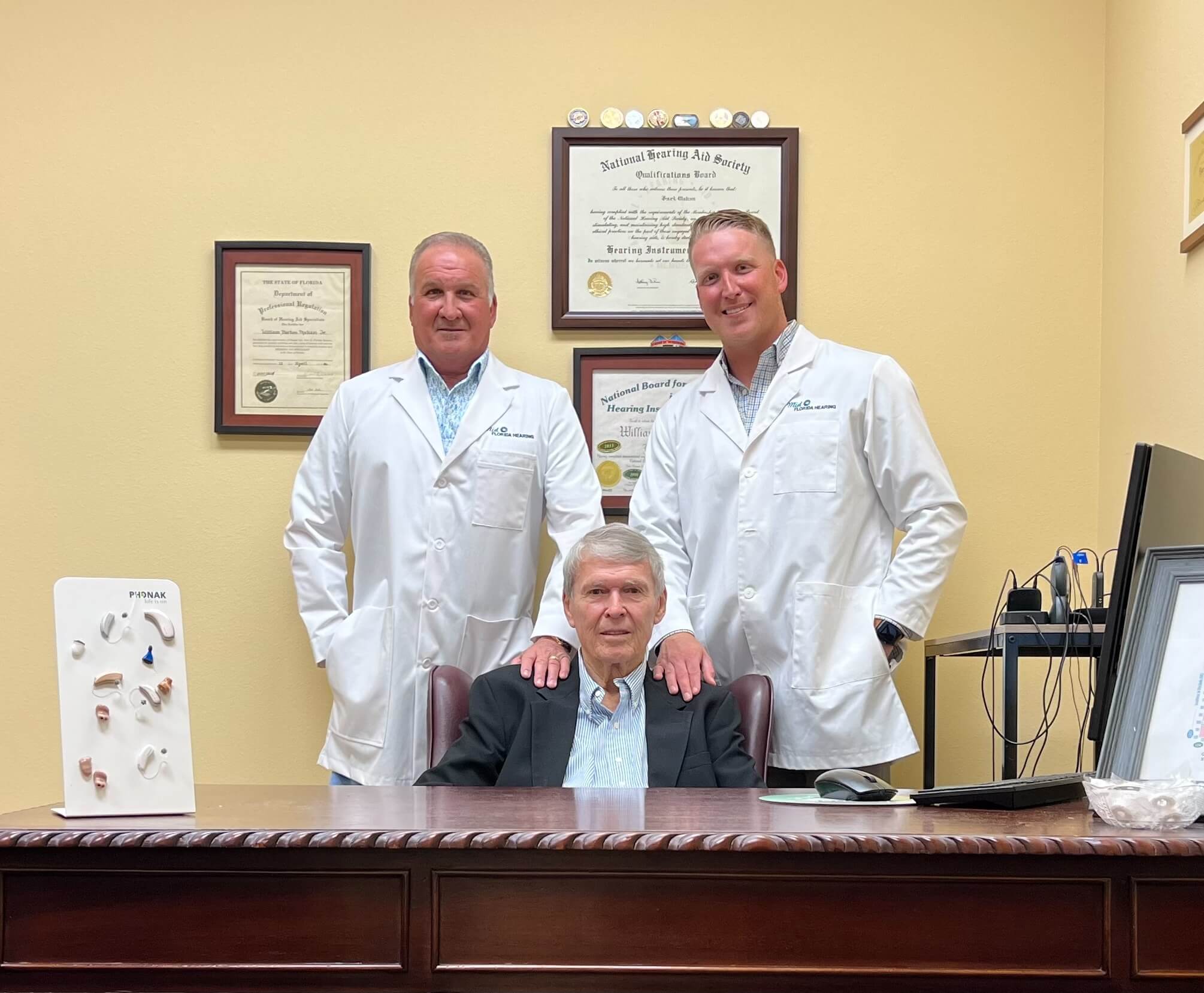 Lake County's Oldest Family in Hearing Aids
Mid Florida Hearing offers over 60 years of knowledge and experience in the Hearing Industry. We offer hearing systems from all top manufacturers. Bart and Zack are excited to offer a free on-site repair lab. Free Video Otoscope exam and the most advanced hearing aid systems on the market. Mid Florida Hearing will beat any written contracted price by 10%. It's our guarantee to you. Stop by and say hello for a cup of coffee and good conversation! Ashley always has a great selection of flavored coffee, snack bars, and an assortment of sweets. Veteran-owned and operated.
Meet Our Team
What Makes Us Different
What makes our practice different than most other practices, is the fact that we are family owned and operated. We are three generations of Veterans that provide the highest quality of care to our patients. You will see Bart, Zack or Ashley every time you walk through our doors. When it comes to pricing, you are dealing with owners, which cuts out the middleman, and that is how we can offer the best products at the lowest prices. We offer Lifetime Service, which means even if your hearing aids are out of the manufacturer's warranty, we still service them, if it is something we can fix in-house we do. We don't nickel and dime you. We take care of you the way you should be taken care of.
Our Mission is to provide the best service, individual attention, and best quality & price to each patient and their specific hearing needs.
Meet Our Team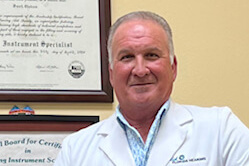 Bart Mahan
---
Bart was born and raised in Leesburg Florida. He graduated in 1982 from Leesburg High school. Bart followed in his father's footsteps by enlisting in the army right out of Highschool and served from 1982-1986. After serving he continued in his father's footsteps in the family business of hearing and was Licensed in 1986 by the Florida Board of Hearing Aid Specialists. Bart has served the community in Lake, Marion and Sumter counties by helping patients hear better. He previously owned Miracle-Ear in Leesburg and then Lake Regional Hearing before opening Mid Florida Hearing in 2016 in The Villages. Bart was Nationally Board Certified through NBC-HIS in 1998. He has proudly trained over 30 people through the Florida Hearing Instrument Specialist Training Program since he became Board Certified. Bart has been married to Shannon for 25 years and they have 5 beautiful children and 7 adorable grandchildren. Bart loves golfing, fishing, boating, and hunting in his downtime.
Bart is a corporate sponsor for Fish'n with Chan, a Memorial tournament where all proceeds go to Leesburg High School. He sponsors the National Turkey Federation and Leesburg High School's Baseball program along with local Little League teams.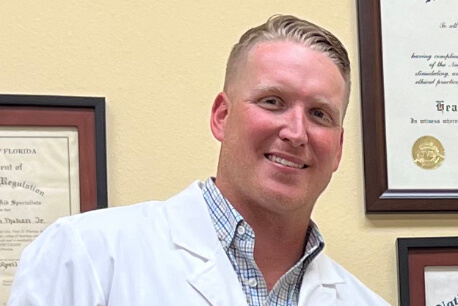 Zack Mahan
---
Zack was born and raised in Leesburg, where he was very involved in playing both baseball and football until he graduated in 2011 from Leesburg High School. From 2011 to 2013, Zack went to Florida Christian College where he played College Baseball. 
Following in his grandfather's and father's footsteps, Zack enlisted in the Coast Guard from 2013 to 2019. During his enlistment, he was proud to serve in the Honor Guard, where he was stationed out of Washington D.C from 2013 to 2015 and took part in the Presidential Inauguration, along with Active-Duty funerals of our Veterans, including Arnold Palmer. 
In 2015, Zack came home to Florida and was in Law Enforcement down in St. Petersburg Florida. In 2017, Zack knew it was time to continue following in his grandfather and father's footsteps and started training under Bart in the family business of hearing.
Zack stays active playing golf and pickleball and is an avid Hunter and fisher in his free time. Zack is also known for his support, coaching, and dedication to Little League and Pop Warner Football between Lake, Sumter, and Marion County.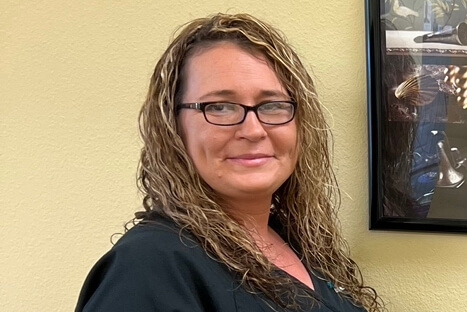 Ashley Bunce
---
Ashley was born and raised in Central Florida. She was raised in a Christian home where her parents owned a small Family-owned business, where they worked hand and hand with NICA, providing customized vehicles to handicapped adults and children. 
Ashley was in Corporate Business Management for over 15 years before going back to her roots (small, family-owned business) and joining Bart and Zack at Mid Florida Hearing in 2019. 
Ashley started as a Personal Care Coordinator and in February 2021, she started training under Bart in the Florida Hearing Aid Specialist training program. She is a proud member of the International Hearing Society.
Ashley is married and has 4 beautiful children still at home, keeping her very busy. Ashley has spent the last 20 years volunteering and being a part of many non-profit programs for children. Currently, her family can be seen every other Saturday in Fruitland Park at the Micro Racetrack, cheering the kids on and serving the fans goodies at the concession stand.  



William Peterson
2021-07-02
I had my Phonak Paradise for a week and just love, love them! I can hear! I can watch and hear the TV and I even can hear my husband!
Kev From Leesburg
2019-05-24
Zack and his father were very nice and accommodating. Conveniently located near the Villages, wide selection of hearing aids and services.